Trinity invites you to join us as we follow a Bible reading plan that uses the daily lectionary as its guide. There are two easy ways to follow the plan:
We encourage everyone to download a very useful app called PrayNow. It is produced by the LCMS' publishing house, and walks through the daily lectionary. It also includes other valuable readings each day, including writings from the church fathers and the reformers, a hymn verse, a psalm, and a prayer. There is a slight cost to the app, but please don't let that stop you–Trinity will help! Reach out to Heather Stueve for financial support.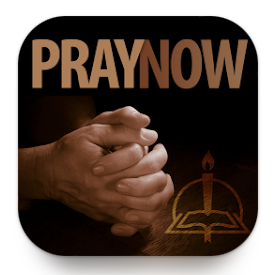 Click here for the Android app


Click here for the iPhone app

2. Sometimes, it is preferable to hold the Word of God in your hands to do your daily reading. To make that possible, Trinity has created a document which lists all the readings of the daily lectionary. You can find a hard copy available to you on the tables as you enter church, or you can access the document you see on this page and print it yourself. 
Whether you use the app or your own Bible, know that your reading will be a blessing to you each day. May the Lord bless your time in His Word!
Powered By EmbedPress