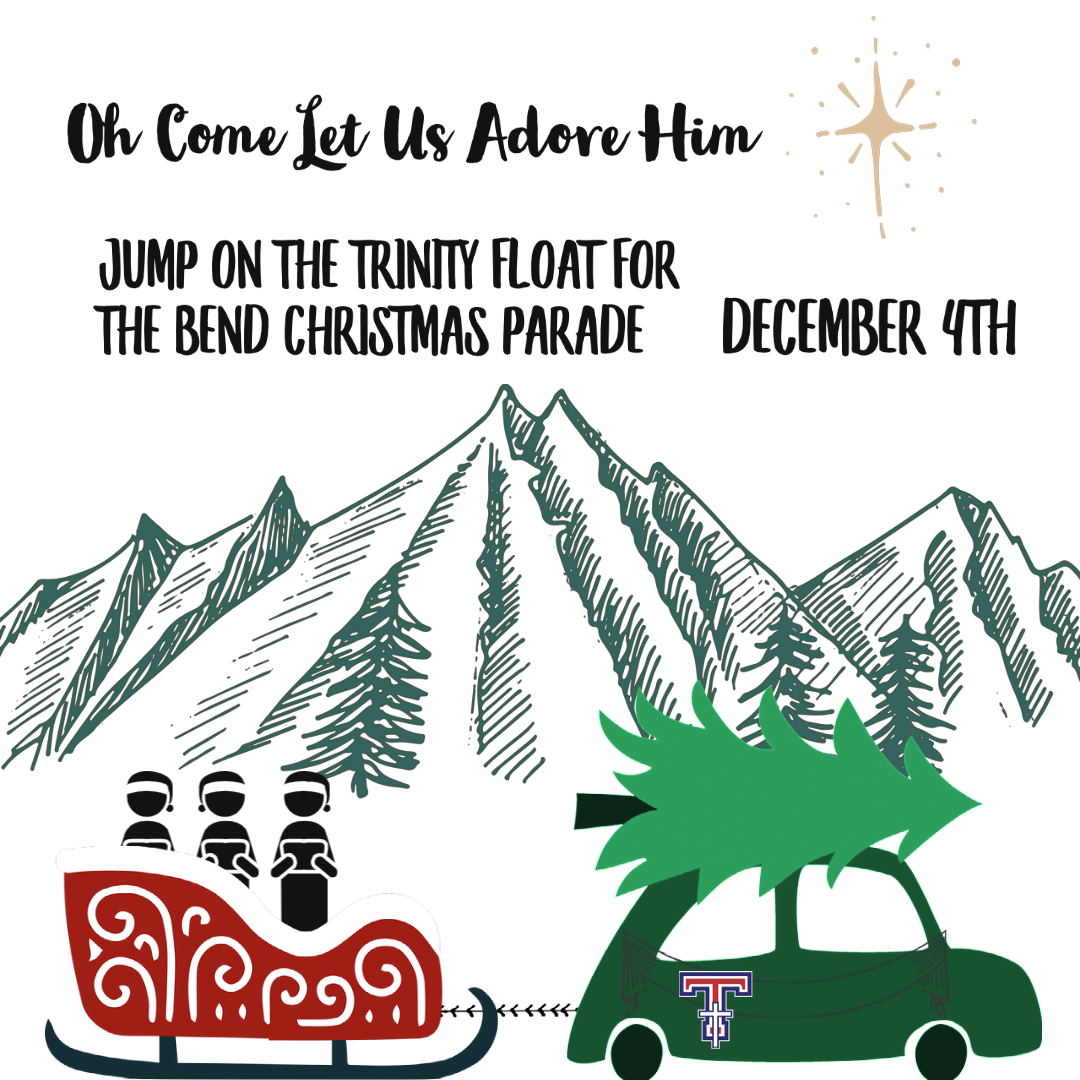 Christmas Parade – Trinity Float
The parade's theme is "Better Together," so our float will depict how much better it is to worship and learn together!  Our theme is "O Come Let Us Adore Him" and it depicts people at church and children at school worshipping the Baby Jesus. The Christmas story is depicted through three tall stained glass windows at the center of the float. We want some people to depict the church goers by riding on the float seated in pews, and some children to depict students by riding on the float seated at desks. The rest of us will follow the float, singing Christmas carols. (Mr. Vevia has made a great playlist for us!)
Attention Parents: There is no supervision for your students. We hope that the entire family will participate in walking or riding on Trinity's float. Please do not drop off your students and leave. 
Where to Meet Up With the Float
Trinity's float has been assigned spot #9! That means that we'll be staging our float on block 1 just off of Nashville and Harmon, near Highland School. The float must enter the area from the south entrance to Harmon, off of Galveston. The rest of us will need to find parking in the area, but we must stay away from Harmon and the immediate blocks on the side streets off of Harmon.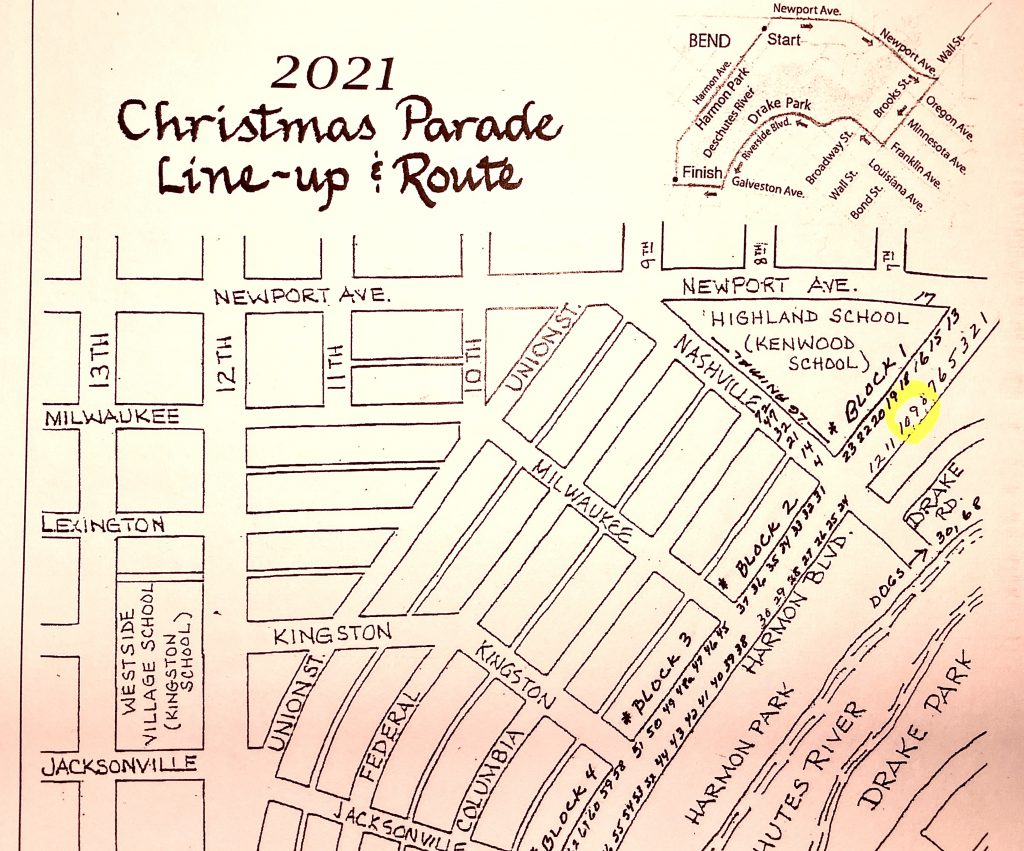 Schedule:
9:00 a.m.  Float arrives for the staging and final decoration set up. If some of you can arrive at this time to help with the set-up, that would be great!
10:00 a.m. Judging will begin. If we could get most of our people there before 10:00a so we have everyone for float judging, that would be great. 
11:15 a.m. All who are walking with the float should be present by this time–so if you invited school or church friends to join us, please have them arrive no later than 11:15. 
11:45 a.m. The float will begin moving toward Wall Street. The parade officially begins at 12 noon. 
What to wear:

The weather looks like it will be perfect!  Please wear colorful Christmas-y coats, sweaters, hats and scarves–and comfortable shoes for walking. 

 

Warm drinks and snacks will be available until the parade begins. (Thank you, Mr. Stichler!)

Thanks, everyone! This will be such a great opportunity to share the true meaning of Christmas with our community. 

Feel free to write me with any questions you have. See you on Saturday morning!

Heather Stueve

P.S.  We need two people willing to carry our "Trinity" banner ahead of our float during the parade–send me a note if this sounds like something you'd enjoy.