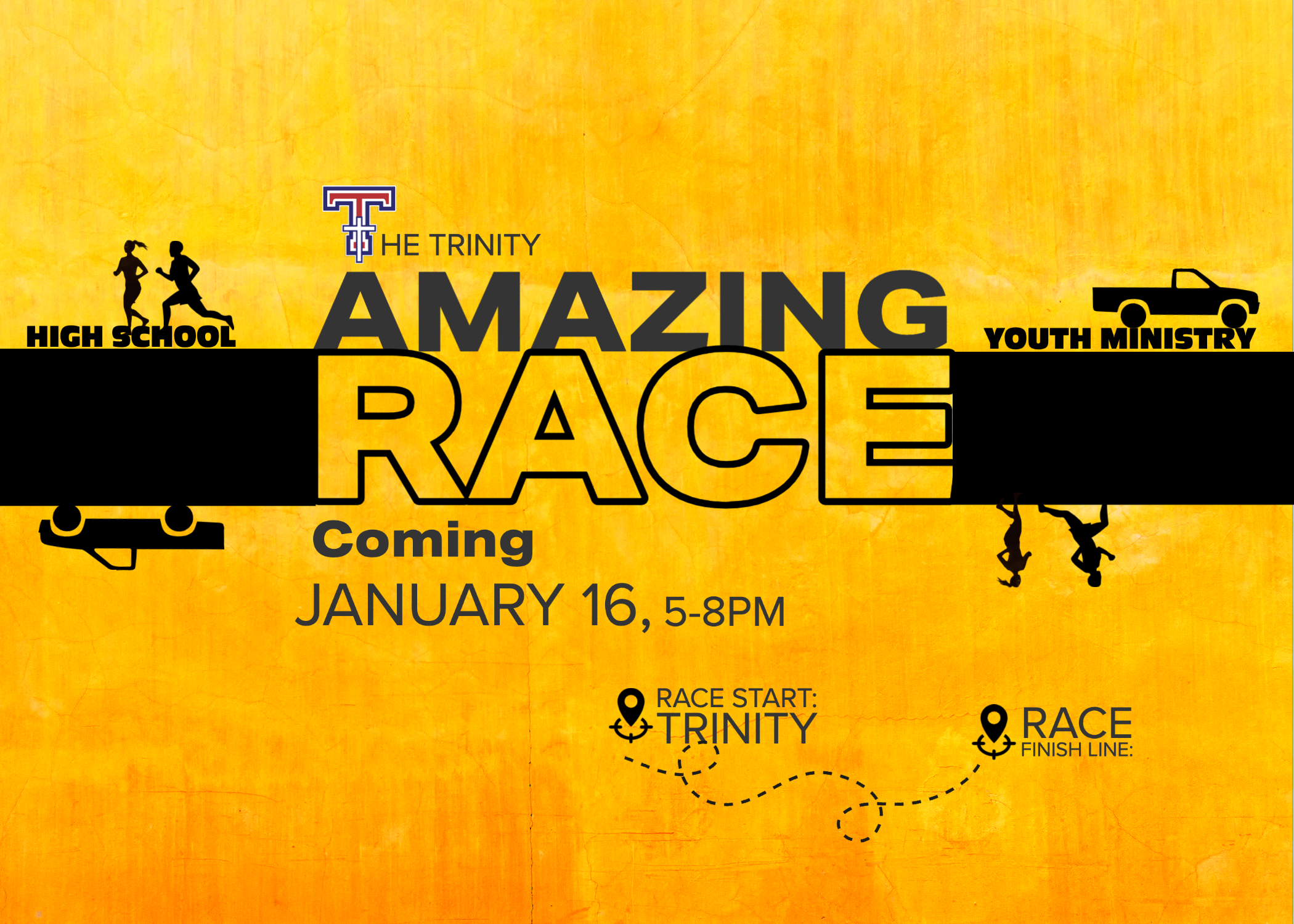 High School Youth Group Event
Teams will solve clues at locations across Bend. At each location, you will complete a task or challenge to retrieve your next destination clue. The first team to make it to the final destination wins the grand prize!
Trinity Lutheran High School Amazing Race will start off at 5pm on January 16 and go until about 8pm.
Start Location: Trinity Lutheran School
Sign up yourself or your team for the Amazing Race
Q&A:
How do the teams get to each destination?
We have adult drivers for every team that is an active member of the team and even gets to participate in the grand prize if their team wins!
How do I make sure I'm on a team with all my friends?
Fill out the form and let us know who you want to be on a team with. Make sure all team members know they are on your team.

How many people can be on one team?
We need to make sure we can fit your team in one car. Please keep teams to 5 or less

What if I don't have a team to sign-up with?
That's ok. Just sign-up as an individual and we will assemble teams.

Do I need to sign up to participate?
In order to make sure we have enough drivers, it would be helpful to know who is coming. But don't let it keep you from coming. 

Can I bring my own driver?
You can make a recommendation or request a driver. All drivers need to be approved. Fill out the team registration form and there is a place to make a driver recommendation. We will let you know very as soon as possible if your driver has been approved
Any other questions we didn't cover?
Email us at trinitylutheranschool@saints.org