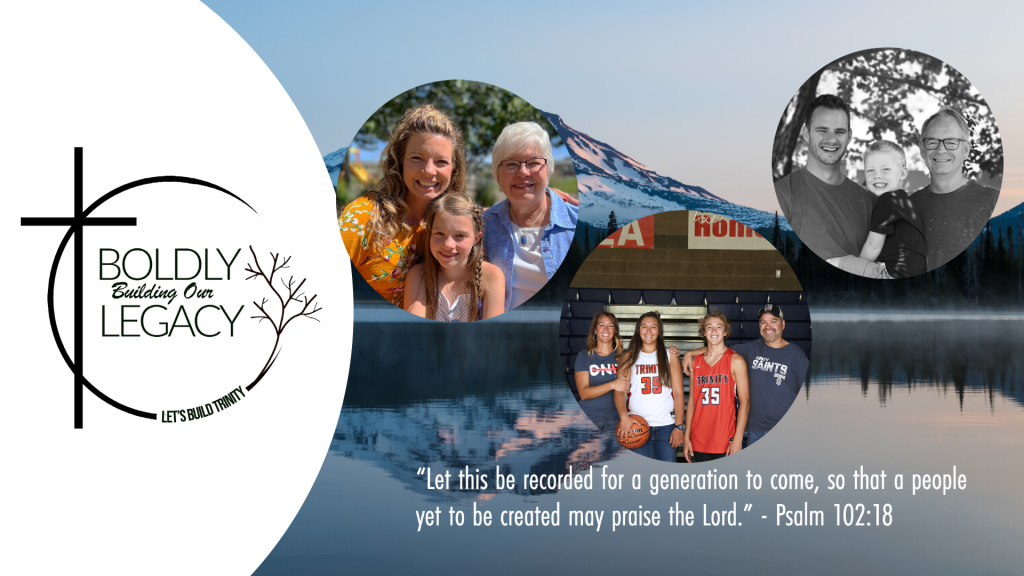 How are you connected to Trinity?
We have three students at Trinity Lutheran School. This is our 2nd year here. Random thought, I(Sam) was homeschooled in middle school but came to play football for Trinity in 7th and 8th grade and Mr. Clift was my coach.
Please respond to one or more of the following prompts.
What does being a part of Trinity mean to you? It means having a family, a community for our kids and our family. It's more than just a school or education. Our kids know students and teachers from all over the school and feel like they are a part to all of it. Why did you choose to join the Trinity Family? I have heard Gregg say several times that families were either running from something or running to something when they came to Trinity. We were both. We always knew we wanted our kids to have a better education, a Christian and Biblically based education. We planned on making that happen when the kids started middle school. But COVID changed things for us like it did for many people. The pendulum swung in the public schools much faster than we were comfortable with and it was time to pull our kids and start the transition to Trinity. We homeschooled for those first 18 months or so of COVID and began making the transition to Trinity for the 2021-2022 school year. Best move we ever made which also entailed moving across town to the NE side just so we could be more involved in the community. What's a defining moment that connects you to Trinity? The first year when we started going to the parent/teacher meetings and really seeing/experiencing how much the school (teacher and staff) cared about our kiddos. We also realized right away there was something special just by how we were greeted, welcomed, embraced by everyone. The energy is contagious and you can see the love. Also, knowing the teachers PRAY for our kids by name…incredible.